HIVE Woman's Leadership
Program- Algerie & French
Speaking countries
An online 12-week Program for Women in Algeria, France & french Speaking countries Who Want to Awaken Their Heart's Purpose, Create Impact-Aligned Projects, Step into Feminine Leadership, and Live a Life They Love
Applications open (deadline 24 February 2023)
Interested in joining our next WLP group? Apply below to join the waitlist:
"I need to share how amazing, transformative, and powerful this program has been in my life. My life and energy have completely changed. I couldn't be more thrilled and happy with this group. I am now a part of a community of amazing and passionate women who are finding their truth, living out what will make them the happiest, and also what is going to serve this world. I am so much more full of love, gratitude, and passion. This program will change your life."
We have a big vision to empower women around the globe to step into their leadership and contribution.
​ More women standing in their greatness will create a world that is more loving, peaceful, and connected. We are all a part of this massive global shift, and the time is now. Our work here together will make a huge contribution.
In this 12-week group, we will provide you with the tools and supportive community you need to step into authentic leadership, express your gifts, align with your purpose, and create projects that make a difference.
Are you ready to step into what you came here to do? The world needs your gifts more than ever.
We created the Hive WLP for women wanting to:
Fully awaken and live your Heart's purpose

Create an indivdual project that uplifts the world (a community project, a business, a non-profit)

Embody the new way of powerful feminine leadership 

Learn the Foundations of Entrepreneurship

Access deeper intuitive abilities to support your projects

Align your career or business with your purpose

Connect with and be supported by a global community of female leaders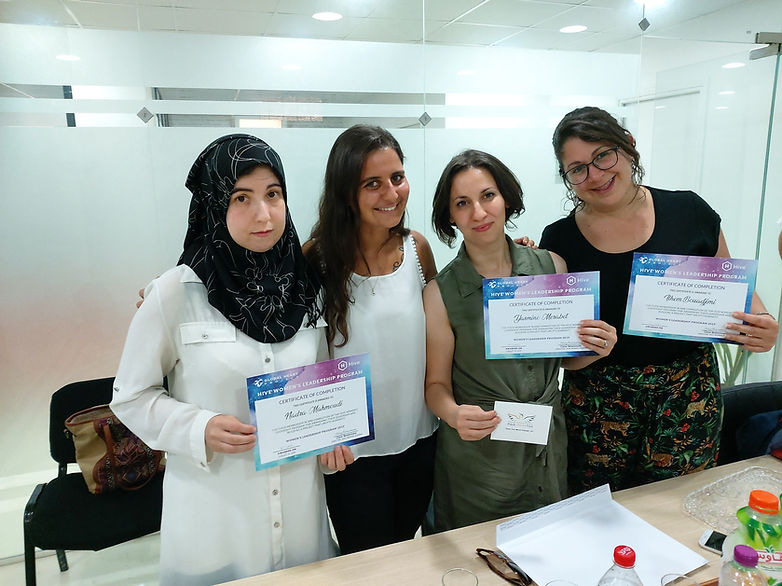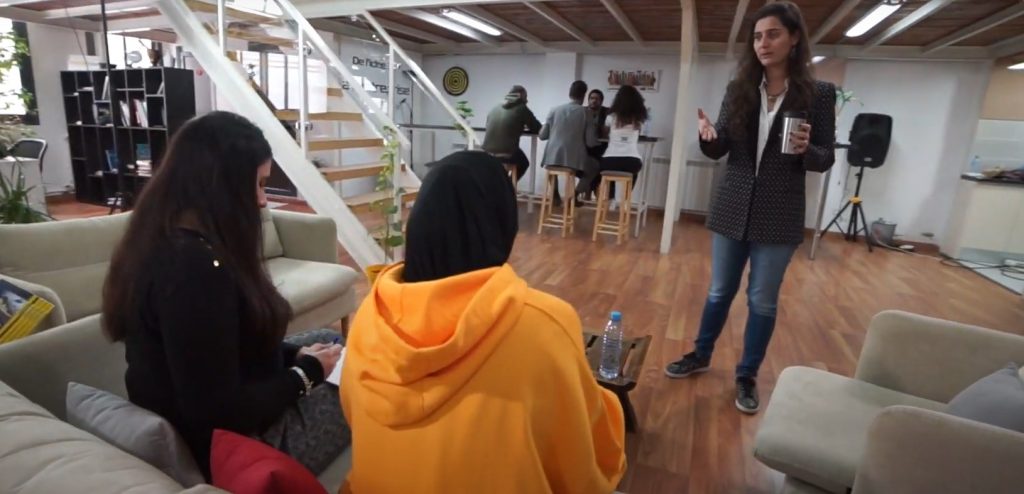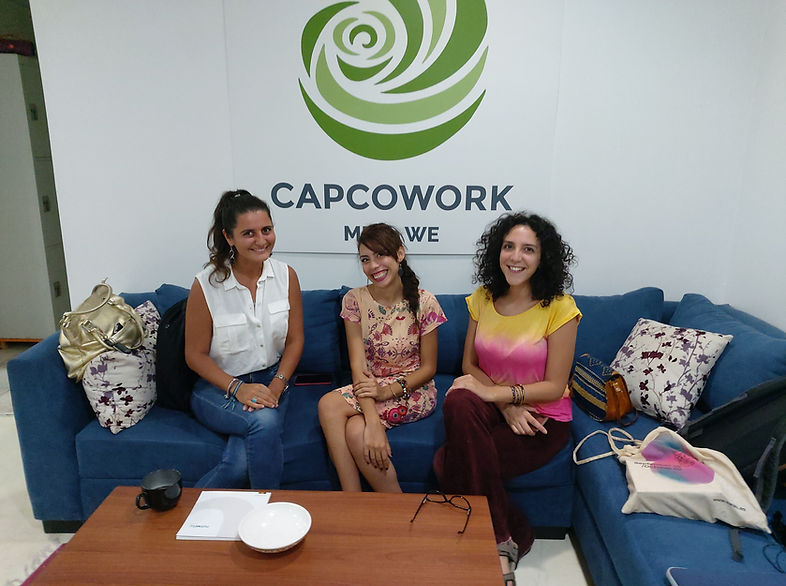 "I would highly recommend this program to any woman who is craving an experience of working hard toward her purpose with the help and support from other women, to feel a sense of sisterhood and community, to shake up her world with new enriching routines and experiences, and to break away from all of the fears that are holding her back from what she deserves and desires."
12 Weeks Curriculum Outline:
Week 1 : Supportive Foundational Systems for Vision Creation

Week 2 : Intuition / Blasting Through Fear / Overcoming adversity

Week 3 : Awakening Vision / Defining your Purpose Project

Week 4 : Self-Expression / Awakening your Power

Week 5 : Exploration / Market Research

Week 6 : Feminine Leadership & Entrepreneurial Mindset

Week 7 : Developing Purpose Projects

Week 8 : Developing Purpose Projects Continued…

Week 9 : Awakening Our Voice & Group Gift Sharing

Week 10: Preparation for Launching your Purpose Projects

Week 11: Launching Community Purpose Projects

Week 12: Celebrations & Goal Setting 
TIME: 10:00am – & 12:00 pm  on Saturdays (GMT time)
DATES : 4th of March 2023
WHERE? :  Online
GROUP SIZE: LIMITED to 12 women  (minimum size group 6)
APPLICATION ONLY: This is a highly curated group of women and is through application only
PRICE: 1250 Euros (with the possibility of payment in 3 instalements).
INFORMATION: Thank you for your interest in our community! Our team will review your application and respond within 5-7 days.
The WLP includes:
12 weeks of  in-person group meetings : 2 hours per week

Group coaching & accountability

1 session of one-on-one session 

Developing a purpose project for the community

24/7 Access to Facebook global community of female leaders

A certificate of participation upon completion of the program
QUESTIONS? Please email us at wlp@pitchworldfast.com
"Amazing group. The energy was so pure, positive, and full of genuine love. The women there were so genuine that I will be coming back because the experience will stay with me for a long time. These women are so wonderful and want to help each other, it's truly amazing."​
Interested in joining our next WLP group? Apply below to join the waitlist:
Facilitator of WLP Algeria and Founder & CEO of Pitch World Fast
"I'm a firm believer that education is the fuel of a good and sound economy and the key to bringing change developing countries and societies."
Chiraz Bensemmane is a nomad entrepreneur and expert in sales and public relations. She has been working, selling and travelling for over 10 years in more than 12 countries for over $2 million worth of products and services.
She is now the Founder and CEO and founder of Pitch World Fast, a business development consultancy company providing its clients with the extensive experience, adaptation, culture sensitivity, sales and public relation knowledge.
​In 2019, she also launched an online Coaching platform, Coach Tribe.
Chiraz can be found wherever need be next to its client, mostly between planes. She currently lives between Marseille, France and Algiers, Algeria.
​Chiraz loves to travel, read, meeting and exchanging with people from different countries and cultures. She is passionate about music, reading and adventures.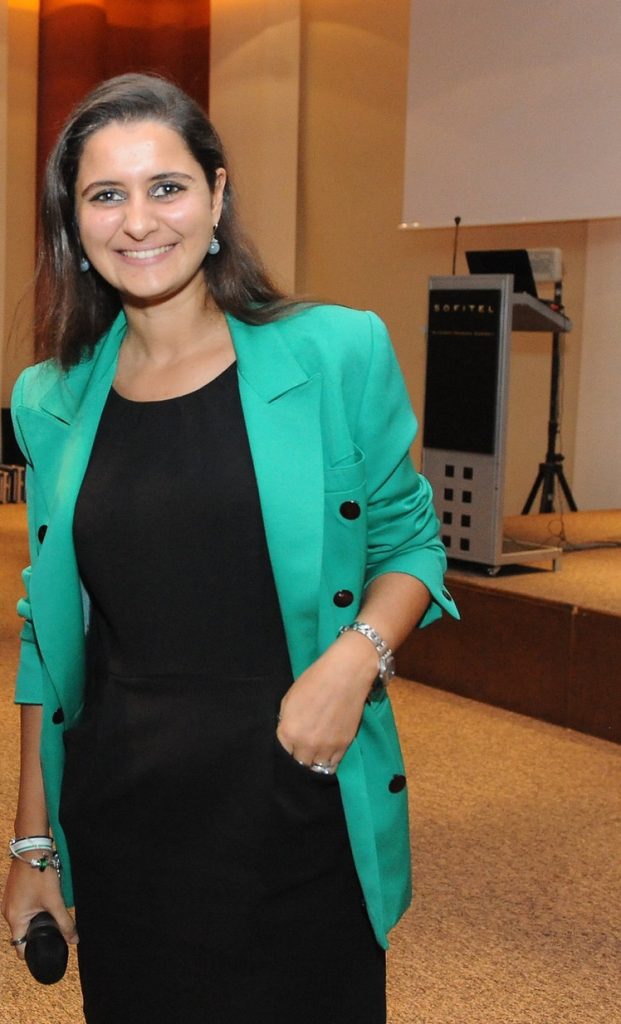 "This community is exactly what I've been missing in my life! Now is the time for women to come together and lift each other up. I love the way you've structured the meetings so we can all share and express ourselves without judgement. It was pure magic!"
Frequently Asked Questions
What if I miss a session?
You can miss up to 2 meeting of the 12 ones and stay in the program. You will need to coordinate with your group leader to see how to catch up on what you have missed.
What are the requirements to complete this program?
To be a graduate of this program you must complete the 12-week curriculum and have developed out your project. You will not be tested on the material. The results of the program is up to the commitment of each indivdual. The more you engage in the program, the more you will recieve from the experience. 
Can I do payment plan?
Yes, payment plans are available. You have the possibility to pay in 2-3 installements
​What if this program is not for me?
We offer a 14-day money back guarantee/after the second session. Refunds will not be available 14 days after the program begins.
What is the purpose of this group?
The purpose of this group is to support women in living their most fulfilling life and to support them in creating the postive mark that they are meant to create. 
What type of purpose projects can be created during the group?
There are no limitations here and you can create whatever you dream. You will be supported and guided through a process as you create something meaningful to you and for the world. You will also be supported in envisioning what you want to create. 
Do you offer scholarships?
Yes we do however you need to apply for it. There is the possibility of receiving a grant to cover part of the training. There will be a process to follow to determine if you qualify.
Interested in joining our next WLP group? Apply below to join the waitlist:
Apply For the Women's Leadership Program Algeria
© 2020 HIVE WOMEN'S LEADERSHIP PROGRAM