Control, Interoperability of Medical Devices and Medical Device Standards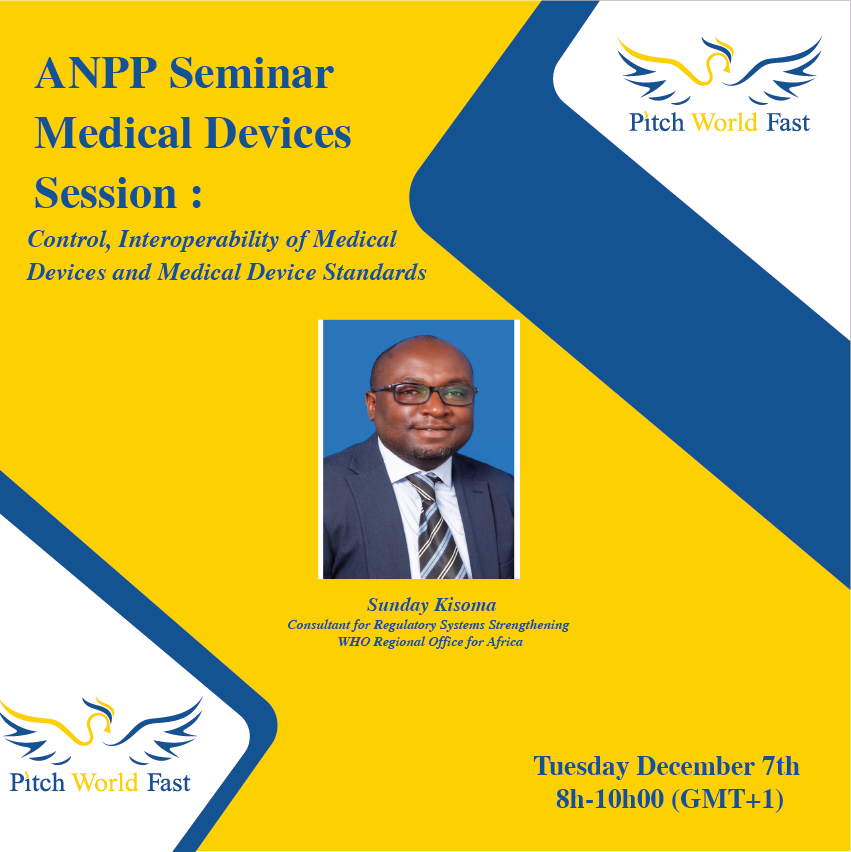 Organization by videoconference (Zoom)

Participants: members of the Algerian Medicines and Pharmaceuticals Agency, Ministry of Pharmaceutical Products, Center of Pharmacovigilance

Recording of the session
This session was the follow up from the June session on Medical device and aimed at focusing on the question of control & interoperability. 
Per the request of the agency, another session is being organised to focus on in-vitro diagnostic devices and implantable devices.
This training was possible thanks to the support of ANPP team and the WHO Afro who provided the content and needed expertise for the good organisation of the seminar.